The famous author, Peter Ducker had stated that: "Knowledge has to be improved, challenged and increased constantly, or it vanishes". What steps are you taking to improve your knowledge?
Share your knowledge with your peers to challenge and grow your knowledge. Your knowledge can make a world of difference! In addition to empowering yourself, you can inspire others and at the same time, increase your earning potential.
At TacitKey, showcase your insights, opinions, and ideas with a global audience and earn through them. With just the click of a button, you can earn your rightful place as an expert in your field and get rewarded for it. It is that easy!
As put forth by Carrie Wilkerson, "The longer you're not taking action the more money you're losing." So, get started now! Start sharing your insights, opinions, perspectives, or ideas and start earning.
This week's trending articles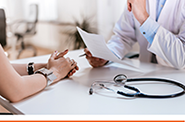 The diagnostics industry in India: Growth and Challenges
Posted by  Afzal Kamal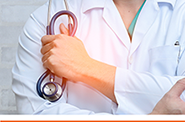 Diagnostics Ultrasound: An essential tool for Physiotherapists
Posted by Mukesh Nayak
Read more on TacitKey …