A few years ago, I was discussing with my mentor as to when would be the optimal time to publish my works. He was of the opinion that you should publish as many and as often as you can, as published works are the currency in the academic world.
I was a bit naïve and ideological all those years ago; I believed that you have to complete a work before you publish it. Little did I realize that a work is never completed – it is always an ongoing process!
So, publish all your insights, opinions, ideas, and perspectives – even if you think it is too small, as they may be enough to inspire someone else. That is how valuable your knowledge is!
By publishing on TacitKey, you can increase your earnings, engage with your peers, and build your online reputation. All it takes is the desire to share your knowledge with others.
This week's trending articles
Patient engagement in dentistry – what are a practitioner's choices?
Read more
Published by
Dr. Preethy Vijayakumar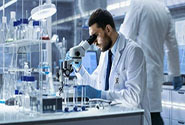 What a Dietician/Nutritionist should know about supplements and Why they need to Own the thought and influencer space on Products?
Read more
Published by
Ryan Fernando, Mukesh Nayak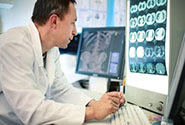 Medical microbiology has taken several leaps to diagnose infectious diseases and the pathogens causing them.
Read more 
Published by
Zoya Brar, Afzal Kamal