"Why should I publish my knowledge?" This is a thought that most of us have had at one point or the other. Our knowledge is invaluable! Our ideas matter!
Publish your knowledge to inspire your peers, gain global recognition, and increase your earnings.
"How can I publish my knowledge?" Easy! You can get started by publishing your insights, opinions, perspectives, and ideas on TacitKey.
Share your views with a global audience to inspire them, accelerate innovation, and inspire the next break-through.
This week's trending articles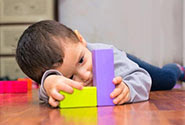 Parents should be aware of what leads to healthy development in children. Those raised in a healthy, loving environment will develop skills needed to be successful in the world.
Read more
Published by
Dr. Kathryn Seifert
As the practice of mindfulness gains momentum, a number of studies have presented their benefits in a healthcare setting.
Read more
Published by
Dr. Preethy Vijayakumar
Each time we face a correction we lose our balance of mind and think that the correction will go much deeper
Read more 
Published by
Harsh Goela