Let us empower professionals together, through digital transformation
---
---
TacitKey is looking for global partners who are working towards empowering professionals in Healthcare, Legal, Finance, and Life Science.

TacitKey helps our partners realize their digital transformation goals for free, in exchange for recognizing TacitKey as their knowledge partner. Our partners can avail of the features of TacitKey to empower their professional members through establishing their thought leadership to create their knowledge legacy.
Why should you partner with TacitKey?
---
---
Partner with TacitKey to digitally transform your initiatives aimed at empowering professionals and elevating their professional brand value.

Through TacitKey Studios, we provide a wide array of digital transformation support for free to select partners, who have been qualified based on their membership base, digital activities, and initiatives focused on empowering professionals.
The support we provide include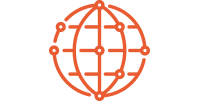 Website
Create your online presence and reach your relevant audience of professionals.

Social Media
Creatives for social media and engage better with your audience. We can help you run promotional campaigns on social media.

Publishing of conference proceedings
Edit your videos from conferences or events and share them with your audience at a price of your choice. Monetize your content.

Organize live Webinars
Host live webinars or panel discussions and promote them to expand your membership.
Please fill the form to let us know how we can help you realize your digital transformations goals.